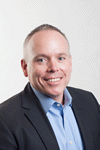 Kevin Etzkorn brings over 12 years of venture capital, operational, and technical management experience to the Fund.
Prior to joining Heron, Mr. Etzkorn was a Principal at CID Capital, a venture capital and private equity firm...

Read more about Kevin Etzkorn.
See the entire Heron Capital Team.


IDEV Technologies is an emerging growth medical device company focused on the development of products for endovascular and interventional applications. Currently, IDEV markets SUPERA, a novel self-expanding nitinol stent. Using a patented interwoven design, SUPERA offers improved flexibility, radial strength, and kink and crush resistance compared...
View Our Portfolio