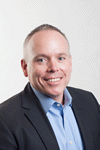 Kevin Etzkorn brings over 12 years of venture capital, operational, and technical management experience to the Fund.
Prior to joining Heron, Mr. Etzkorn was a Principal at CID Capital, a venture capital and private equity firm...

Read more about Kevin Etzkorn.
See the entire Heron Capital Team.


Celleration, Inc., a privately held medical device company, was founded in 1999 to develop and commercialize its therapeutic ultrasound platform. Celleration received 510K clearance from the FDA in 2005 with the full claim of "promote wound healing". Shortly thereafter, the company introduced the MIST Therapy System to the US market and has since built...
View Our Portfolio