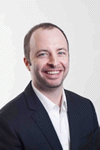 Greg Maurer brings a diverse set of business and legal skills to Heron Capital Equity Partners.

Prior to forming Heron Capital, Mr. Maurer worked as a corporate attorney at Schiff Hardin, L.L.P. in Chicago, Illinois...

Read more about Greg Maurer and the Heron Capital Team


Arcamed is a medical case and tray provider headquartered in Indianapolis, Indiana, committed to being a fast, responsive, and reliable provider of case and tray systems and precision machined products to orthopedic OEMs.
Arcamed takes great pride in ensuring that its customers across the globe are completely satisfied from design to delivery.
View Our Portfolio

Heron Capital

9245 N. Meridian St., Ste. 101
Indianapolis, IN  46260

Phone: 317-686-1950
Fax: 317-686-1954

Susan Roederer
Fund Administrator and Executive Assistant

admin@heroncap.com