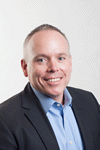 Kevin Etzkorn brings over 12 years of venture capital, operational, and technical management experience to the Fund.
Prior to joining Heron, Mr. Etzkorn was a Principal at CID Capital, a venture capital and private equity firm...

Read more about Kevin Etzkorn.
See the entire Heron Capital Team.


Headquartered in Sunnyvale, California, Aptus Endosystems is a privately held medical device company engaged in developing and manufacturing advanced technology for endovascular aneurysm repair (EVAR).
An estimated 1.5 million Americans have an abdominal aortic aneurysm (AAA), which can be life-threatening if left untreated..
View Our Portfolio